For this issue, I talked with Missionary Luke Wolfgramm about his evacuation from Russia due to the war. The message he highlighted over and over was one of peace—the true peace that only Jesus can give. "Know Jesus' peace. Share Jesus' peace" were his exact words. Read "A new chapter in Russia."
Brian Wrobel tells us again of that peace, a peace we know because our Savior forgives our sins and now rules at the right hand of God. But he also reminds us that at his ascension, Jesus gave us purpose. Read "Ascension paradoxes."
That peace and purpose can also be seen in this month's "Confessions of faith" article about a New Zealander whose life was anything but peaceful until he met a girl who told him about grace.
I want to throw in one more p word—prayer. This month's editorial highlights the National Day of Prayer and offers a reminder about the power of prayer in our lives. 
Julie Wietzke, managing editor
Meet the editorial staff: Stephen Helwig
Ever ask yourself, "Who are these people who write for Forward in Christ?" Through this series, you can find out. Relationships. When asked what one word he would use to describe his experience in the ministry, Stephen Helwig chose to focus on the interpersonal connections he has formed with his fellow brothers and sisters in...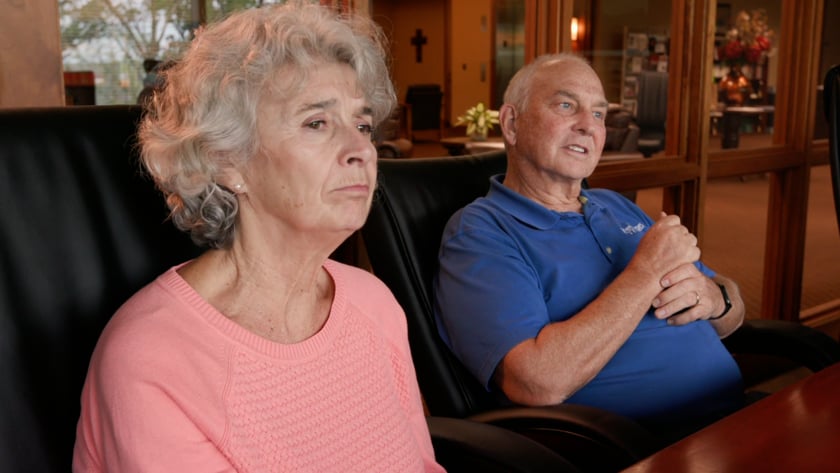 Jerry and Lynn Zimpelmann knew that a charitable remainder trust was the right planned gift to help them support WELS Missions. Could a charitable remainder trust be right for you to support the ministries you care about? Learn more in Jerry and Lynn's video.